Parents | Teachers | Community Program Directors
---
What Parents are Saying…
Thank you so much for what you do for our children! Watching Kelley respond to the one-on-one time you so caringly provide was so great… She is a confident little girl with her own ideas about things, but with a twin sister, the "competition" can be trying at times. Today I saw a spark… You are such positive influence and she respects you. Thanks for your energy and inspiration… a wonderful gift you have given us Brian, thank you!
Linda
We are very proud of Will and thankful for your caring instruction. He really likes what he is doing and it is good for his development. Good thing on all fronts.
Erin & John
Brian,
Thanks again for the info and the enthusiasm. As I mentioned earlier, I wasn't sure how Alex would take to the program since he's pretty shy and reserved. I realize it's only been two classes, but he loves it already. We're both looking forward to what comes next.
Thanks again!
Eric
Another season passed. Amazing! Thanks for your contagious enthusiasm. Sierra is very proud of her third stripe and has an eye on Diandra and Nicole with their yellow belts-good for motivation. It's nice for Sierra to get to see older kids too, with their colored belts and all their cool moves. It's become very clear to her that this is an ongoing thing, just like school.
I hope with time it becomes second nature to her to think faster, smarter and always be on her guard. Thanks for offering an opportunity for her to learn what may one day be life-saving skills.
Erin
You have made a significant impact in our world! Thanks so much.
Dotsie
Your dedication to all those kids is tremendous. You're always so
encouraging to them. You touch many lives with your compassionate heart and
it's very evident in each class you teach. So, thank you for all you do to
provide a wonderful karate experience for so many kids (and adults!)!!!
Marilyn
Will is enjoying karate very much. Mary and I hope that he continues. We are both very impressed with your instruction, and ability to make it fun and educational.
Thank you.
Steve
Brian,
I just had to pass on this story of how karate played a part in our day today. Conner was helping me in the yard and wanted to assist with the lawn mowing. He had never started a gas lawn mower before and I wasn't sure if he had the muscle to start our trusty Sears rotary.He gave it four or five tries but just couldn't muster the strength to get the mower going. He was very discouraged when I was about to take over and start it; when the answer dawned on me. I told him he needed to focus on pulling the starting handle just as if he were in karate and pull that rope as if he were doing a full speed chamber to the back with his elbow. He looked at me very seriously, took the rope in hand and with a totally focused motion chambered his right elbow: the mower roared to life! Goju ryu had saved the day!! He was so proud and knew that you would be too. He said that now he knew that he could do whatever he needed to as long as he focused properly like you had taught him. Three cheers for South Coast Karate and Sensei Brian!!
Jon
---
What Teachers and Principals are Saying…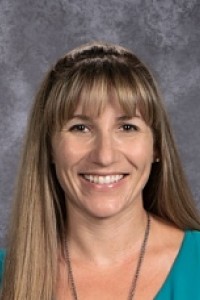 Brian,
Thank you so much! The pictures turned out wonderful. Capturing all those special moments. You and your program makes our kids smarter and stronger,
Thank you,
Kelley Carter, ESY Principal, Oak Valley school
---

It was an incredible opportunity for my students and I to have Brian Jordan as a guest speaker in our third grade classroom. He was a dynamic speaker and definitely engaged the students in the topic of bullying and how to deal with bullies. I know this seminar enabled my students to begin to think about how they can make a difference in their own lives and others when they encounter and/or witness a bullying incident. I will definitely be inviting Brian Jordan back into my classroom to speak with my students on other topics.
Lisa Russell, 3rd Grade Teacher, Oak Valley School
---
Mr. Brian Jordan receives my highest recommendation as a presenter and facilitator of discussion with middle school students on the topic of bullying. Students learn coping strategies by helping Mr. Jordan act out fun scenarios with serious messages.
Students also learn about avoiding bullies and "reporting' bullying behavior to adults. Telling an adult about bullying is different than tattling to get people in trouble. Mr. Jordan helps students to realize why it is a their responsibility. He connects with students extremely well and it shows.
Patricia Garrett, Principal, Jonata Middle School
---

It was great having you here! The kids were completely engaged the entire time, and really interested in the topic. Your presentation gave them a safe place to act out situations that they encounter all the time out on the playground. I really appreciated how you pointed out that it is very easy to be a bully and not even know it. I know that all of the kids in my class took something important home with them! Thank you again for your time and talents!
Ms. McPherson, 4th Grade Teacher, Oak Valley
---
I really felt the students benefited from the seminar. You were able to connect with them in a way that got them to open up and be honest about their experiences, which is often difficult for presenters to do at this age! I am looking forward to future presentations with my other classes in which I know there are students who are considered bullies and who will hopefully take it heart.
Thanks for your time!
Nicole Henrey, 7th Grade Teacher, Jonata Middle School
---

Thank you for your time in our classroom. Your seminar was both topic and age appropriate. Having the children role-play different situations regarding bullying was very effective. I also like your teaching style. You asked thought provoking questions and it was eye opening to hear what the children had to say about bullies and being bullied. I think that children need as many opportunities as possible in learning to behave in socially appropriate ways, especially practicing effective communication, with an emphasis on learning empathy and understanding. Our experience with you provided an opportunity to practice those skills.
Thanks again Brian. I would love to have you visit again!
Ms. Hammer, 3rd Grade Teacher, Montecito Union
---
For the kids, it makes a huge difference to be able to listen to and participate in a presentation in their own classroom. In class, we spend a lot of time team-building and learning to be comfortable with one another, so this makes it a good place to get a lesson that might bring up some uneasy feelings for some kids I asked the kids to write down one thing that they learned in the lesson and most kids wrote that some of the worst bullies are the ones that hurt your heart.
Rhonda Smith, 2nd Grade Teacher, Brandon School
---

Both my students and I thoroughly enjoyed Brian Jordan's bullying seminar. It was such a great learning experience because the students role played real situations. Students were engaged because they got to practice what to do and say if they found themselves being bullied. Brian focused on specific vocabulary that was appropriate for my students' age level and repeated it throughout the session. My students were on the edge of their seats wanting to participate especially because of Brian's enthusiastic, energetic and humorous style. I was satisfied as a teacher because it aligned perfectly with what I have been working on in class and I know my students will use the strategies at school and at home. Thanks so much, Sensei!
Andrea Babcock, 1st Grade Teacher, Oak Valley
---
Brian's presentation was poignant, thoughtful and effective. He was great at connecting with the students and getting them engaged in a topic that 8th graders normally won't discuss openly. I would recommend his course for any grade level, as his material addresses problems that pervade not only our schools, but our society.
Ms. Schon, 8th Grade Teacher, Jonata Middle School
---

Brian has a great way with kids. They respect him and respond positively to his demonstrations and teachings. He motivates kids and pushes them to try new things (take risks) and stand up for themselves and their friends. Bullying remains in our schools and affects our students every day. Seminars like this one equip students with techniques for dealing with a bully.
Ms. Melby, 3rd Grade Teacher, Oak Valley School
---
We liked that you addressed verbal bullies which is often more of a problem. Your presentation was well organized and delivered well. We liked that you talked and demonstrated walking in a way that invites bullying and how to walk differently. For future presentations some more ways to react to bullies. We liked that you talked about the difference between tattling and reporting.
Thanks you so much for coming. It was a valuable use of our children's time.
Sue Hillway, Stacy Allison, Laurie McMahon & Ann Padden-Rubin
Kindergarten Teachers, Montecito Union School
---

Brian Jordan's presentation on bullying engaged, interested and excited my second graders. His positive attitude coupled with his dynamic personality kept the students attention and had them thinking. He has a special knack for understanding what students need to hear and understand in relationship to bullying.
Ms. Passmore, 2nd Grade Teacher, Oak Valley School
---
Thank you for addressing and clarifying this prevalent problem for children (adults too). I have to say, I loved the role playing, but wondered if my students lost the point having so much fun acting out the their shoe scenarios. I actually found some of them playing bullies in line after recess that day. However, the next day, an incident happened in class where several students were critiquing a classmate in an unrespectful way. It was astounding to see one of my students (a spectator) stand up for her classmate and tell the others to leave him alone. It was clear that the awareness and courage came from your seminar. Thank you very much!
Ms. O'Gorman, 2nd/3rd Grade Teacher, Oak Valley School
---
It is with great pleasure that I highly recommend Brian Jordan's South Coast Karate program, KID POWER, for your schools. Kid Power was an after school class for children in grades K-3 taught weekly at Peabody Charter School. There were approximately 40 students enrolled. The class pacing, the balance of activities, the positive focus, and the organization and management made the program extremely successful and valuable for our students.
Pat Morales, Peabody Charter School,
---
Mr. Jordan runs a very organized, positive program that not only teaches karate, but emphasizes discipline, the ability to focus, physical fitness, exposure to another culture and language, in addition to personal safety and awareness. I believe that all of our students and therefore our schools and community could benefit from the lessons learned from Mr. Jordan's valuable program.
Laurie Bryant, Teacher, Aliso Elementary
---

You were phenomenal!
Thanks, my students are still talking about you and the strategies they learned.
Ms. Snyder, Kindergarten
---
What Community Program Directors are Saying…
Brian Jordan has been teaching Karate classes at the Goleta Valley Community Center for eight years. We have been very pleased to sponsor his class as one of our Center Programs. The Center only designates that program status to activities that promote "quality" group involvement, usually involving classes for children. These classes rate very highly in organization, discipline, and skill- training. Mr. Jordan's classes most highly exemplify our program goals; 30 to 40 students in a structured learning environment, encouraged through competent instruction and discipline. His students grow in their respect for others as they achieve their own confidence through the skill of self-defense.
Brian has also made scholarships available so that no student is ever turned away because of an inability to pay. His classes represent the best example of what we can offer through the facilities of the Community Center.
Randy Rosness, Exec. Director, Goleta Valley Community Center
Brian Jordan has been teaching at our YMCA for five years and has taught "KID POWER" to students at various Elementary Schools throughout Santa Barbara County. Because of Brian's commitment, "Kid Power" is a highly successful program. As Senior Director of Health & Physical Education and Operations for both the Montecito & Santa Ynez YMCA branches I see programs come and go. As an instructor Brian Jordan teaches children to focus on personal growth and gives them the tools to exceed in life. Mr. Jordan continues to teach low-income families from Cleveland School (Rainbow Camp) at the Montecito Family YMCA. Brian Jordan cares about his students and communities he serves. I recommend the "Kid Power" program to your organization without hesitation.
Barry Lant, MS, Senior Director of Health & Physical Education and Operations
Montecito & Santa Ynez YMCA