Italian Street Painting Festival


Memorial Day Weekend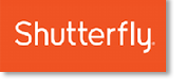 On Memorial Day weekend the plaza of the Old Mission is transformed with hundreds of colorful, large-scale street paintings created by 400 artists and young people. The artists begin working on Saturday morning of the Memorial Day weekend and continue drawing throughout the 3-day festival or until their street paintings are completed. The festival also features live music on the Mission lawn and free evening concerts in the church, authentic Italian cuisine, and a special street painting area for children. For more information on the festival, see www.imadonnarifestival.com.